the blogger
Welcome! Your site for beauty, food, health and random days in my life. Business/sponsorships/collaborations email me:
kaaaren23@yahoo.com
Blog Status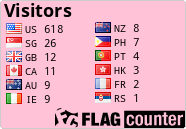 Put Something Here
Put Something Here
Put Something Here
Credits
Theme made by Dakilanggerlpren
Back to top button by Dakilanggerlpren
Codes & Tutorials from Google
Powered by Tumblr


Maybelline Blushies

Hi makeup lovers!
these are my 3 Maybelline Blush on in different type.
(L-R: Fitme! , Dream Mousse, Mineral Power) It is also from lightest to brightest.
xoxo,
karenlizescobar :)
blog comments powered by
Favorite Quotation
I believe in manicures. I believe in overdressing. I believe in primping at leisure and wearing lipstick. I believe in pink. I believe happy girls are the prettiest girls. I believe that tomorrow is another day, and... I believe in miracles.
-Audrey Hepburn
Social Sites
JOIN ME ON INSTAGRAM
Advertise Here
TITLE HERE
Disclaimer
All images and notes found in my blog are all mine except for those I reblog. Similarities and copying of any content in my blog without any permission is strictly prohibited. If you will use any of the content in this blog, you must give me some credits or use my blog as the source. Thank you for understanding. Good day.